Cherokee Lake
The most beautiful lake in Tennessee.
Welcome to Cherokee Lake!
Cherokee Lake is a majestic lake located near the city of Knoxville, Tennessee. This beautiful lake is known for wonderful bass fishing, clear blue water, and the beautiful setting in the Tennessee hillsides. You will find over 28,000 surface acres surrounded by 400 miles of shoreline.
Named in honor of the tribe of Native Americans known as the Cherokee, Cherokee Lake is a reservoir of the Tennessee Valley Authority (TVA). At one time, the great warpath of the Cherokee Indians crossed the area that is now the lake basin. From August 1940 to December 1941 Cherokee Dam was constructed. The dam is on the Holston River, about 52 miles upstream from the area where the French Broad and Holston rivers converge to create the Tennessee River.
Destination
A popular destination, the shoreline of Cherokee Lake includes boat docks, resorts, parks, picnic areas, public access areas, a wildlife management area and campgrounds. The lake, which is known for crappie, sunfish, black bass, sauger, walleye and many usual rough-fish species, draws fishermen from across the country.
Camping is very popular around the lake. One of the most popular locations is Panther Creek State Park. This is a beautiful state park with some of the best hiking and biking trails you will find on Cherokee Lake.
Make sure not to miss: Two things you do not want to miss are the overlook at the top of Panther Creek State Park and "Teddy" the hoot owl at the visitor center in the front of the state park. Both are awesome and should not be missed during any visit to Cherokee Lake.
There are several campgrounds surrounding the Cherokee Lake. We have all the information you need inside.
Find out about all the wonderful marinas and boat docks around Cherokee Lake.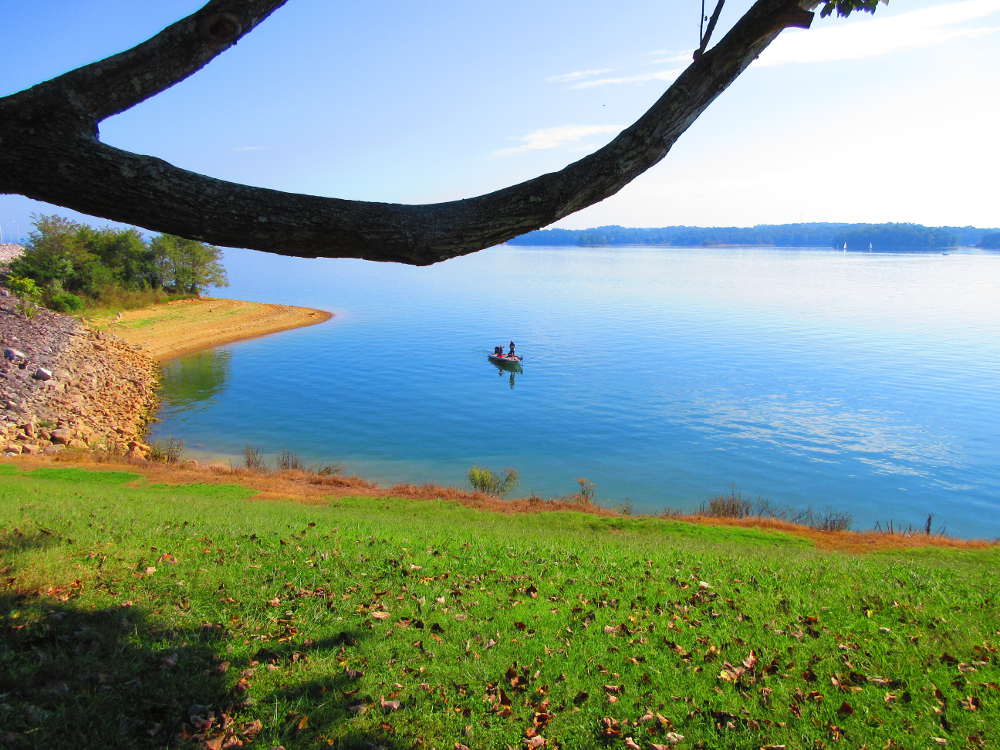 If you are looking for a cabin, resort, or inn around Cherokee Lake, we can help right here.
Fishing
According to the most recent sport fishing index rating available, Cherokee Lake scored at least average or higher in the surveyed fish species, including smallmouth bass, striped bass, black basses, walleye, largemouth bass, spotted bass, black crappie and channel catfish.
Cherokee Lake offers plenty of recreational activities, including watersports, boating, fishing, swimming and more.
History
TVA created Cherokee Dam during the World War II emergency to create hydroelectric energy. Since its creation, it has also served among the reservoirs that have helped aid in flood management during the last 75 years. The lake itself consists of 28,780 acres of water surface, which has 400 miles of shoreline. Cherokee Dam has a recreational area including picnic tables, restroom facilities and swimming and fishing areas. People can also walk across a large section of the mile-long dam. A campground is also located on the lands.